Auctioneers!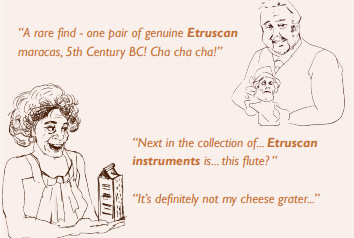 A game for 3-5 players, played over videocall.
1 round takes 5-10 minutes.

Gloves on and gavels at the ready, folks - it's time to THROW DOWN at the ANTIQUES ROADHOUSE!

In this party game of bidding and improvisation, every player is an EXPERT AUCTIONEER, handling the SALE and ACQUISITION of VALUABLE ANTIQUES for their MYSTERIOUS BACKERS!
BID LOW, SELL HIGH! You could become the WORLD'S GREATEST AUCTIONEER!
If you have 3-5 minutes after playing a game of Auctioneers!, we'd be really grateful if you filled out our super-short playtest survey here: https://forms.gle/uSsQV5FTYZGEmk4u8
Designed by Jacky Cheong, Thomas Martin and Shiquan Zhang

Download
Download
auctioneers_rules_0_950.pdf
2 MB